Collect data outside the laboratory
The most efficient and flexible technology in the market to monitoring biosignals.
Developed by Mirai Innovation and featured in:

Explore the posibilities and build the future applications with AURA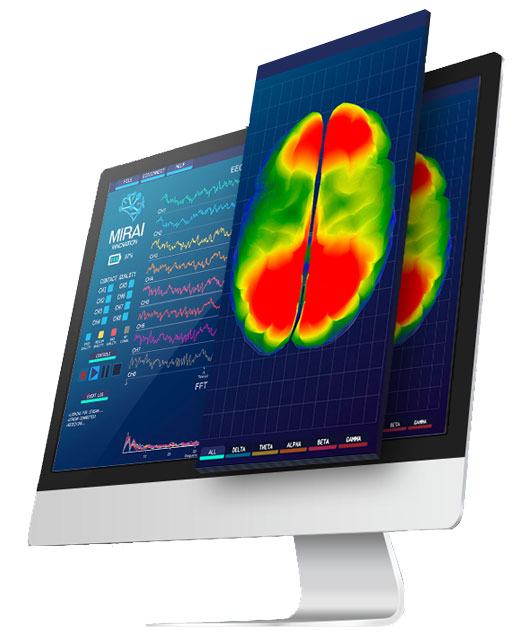 Eight channels allow the acquisition of biosignals such as:
Electroencephalogram (EEG) signals (brain), Electromyogram (EMG) signals (muscle), Electroculogram (EOG) signals (eye), Electrocardiogram (ECG) (heart).
Store raw data in a simple file format such as CSV.
Storage location:
Removable microSD card – up to 64 GB. Transmit wirelessly to computer or smart device for visualization and recording
Analyze biosignal data having the option of using your software packages of choice, including: AURA visualization, MATLAB and EEGLAB – open source EEG toolkit for MATLAB.
AURA provide multiple benefits
to persons in different enviroments like health, education, and business.